Elected each year by the student body, The Lasa team pulls together a skilled group of involved students to help develop our growing school culture as well as our ties to the community.
President
My name is Ra'anaa ("Ra – anna", rhymes with banana). I'm a fourth year bilingual student from Brampton, Ontario. This is my 4th year on council, first as year rep, then Events Coordinator and now as President. I'm excited to be a part of our largest council yet and create more new events and opportunities for the student body. Aside from MSoA I'm a member of the LU Cheer Team and have a minor in Ancient Studies. I have an intense passion for all forms of the arts and from this I have and am currently coordinating last years and this year's Nuit Blanche respectively. If you ever have any ideas of how council can improve student life feel free to reach out!
Vice-President
I'm a fourth year at McEwen Architecture and from Fonthill, Ontario. As Vice-President this year I'm hoping to get as many people as possible into events around the school and build the community of McEwen Architecture as our Master's program begins. I spend my spare time training and racing for the Laurentian Varsity Swimming, reading and rewatching Star Wars. I'm always down to chat about Lord of the Rings, Star Wars, Firefly, Harry Potter, and I'm open to any new shows or movies you think are amazing and will even listen to any music you recommend (bonus points for country). If you need me look for the kid in the black Toronto Maple Leafs ball cap. I hope it will be a great year. See ya when I see ya.
Treasurer
Hey everyone! My name is Vennice de Guzman and i chose Laurentian University because I love hiking, swimming in lakes, rapids, and staying safe. I love sushi, art festivals, and moleskine Sketchbooks! Drop by my super messy desk in the 3rd year studio if you want to chat about paper and pens I'm also a tea and bloom addict! (Best in town!) I look forward to meeting more of you at our events!
Secretary
Hey everyone, my name is Lisa Hoshowsky and I am currently in my fourth year here! I am from Kitchener, Ontario, home of the largest Oktoberfest party outside of Germany (A.K.A. a giant beer party with crazy hats). Don't let that make you think I cannot take things seriously though I am here to get things done and keep LASA on track but that also includes helping council plan awesome parties like Hallowe'en and Coffee House, which I hope to see you all at! Some of my favourite things are Harry Potter, Stephen King, Supernatural, making masks and flower crowns, art, and the Beatles (so when someone complains that a song from 2010 is old I just chuckle). I am a proud plant mama, an obsessive tea drinker, secretly a model, and I am also a knitter, (Check out LU String Theory) which definitely helps with stress. Feel free to stop by and say hi, I think my bio will make my desk easy to find. With my late start I am excited to get started on what I know will be an amazing year!
MEDIA & EVENTS
The events and media division lead the action.
Co-ordinating events, media campaigns and sub-committees.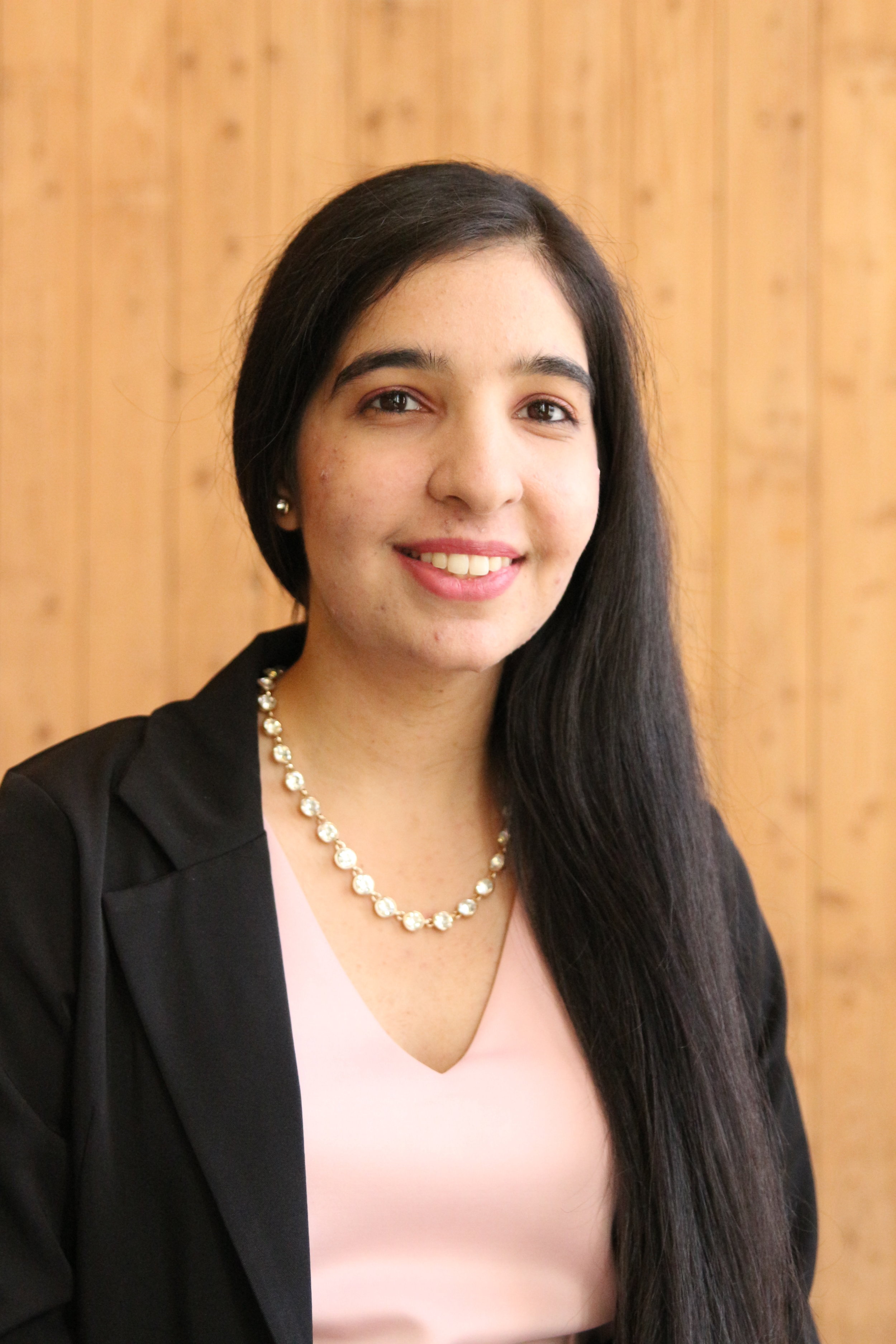 Event Coordonator
Hi, my name is Prabhjit and I'm from Milton, Ontario. A little bit about me, I love to travel, I'm an enthusiast for crafts and I enjoy all things boybands. Feel free to bring me any suggestions for events you'd like to see happen this year. I am super excited to serve the student body as LASA's Events Coordinator!
Junior Event Coordinator
Hello all, my name is Drew Howlett, and I am your 2017-2018 Junior Events Coordinator. If you've managed to find your way to my profile, then perhaps you were in search of a little information about me. Well, you lovers of knowledge, I present you with the abbreviated version of who I am. For the most part I'm wasting my time in search of the latest photographic gear, or chatting studio mate's ear off. Occasionally I can be seen constructing random things or contemplating the newest modification to my motorcycle. For fitness, I participate in triathlons, which means I am super broke and probably shouldn't be doing any of the previously stated activities. People say I am very eccentric so feel free to come by and visit anytime, as I am always looking for a distraction from my work. Also, it's usually a party.
Social Media Coordinator
Hello!
Audio/Visual Media
Hi everyone! My name is Emily and I'm a fourth year born and raised in the Niagara region. (St. Catharines to be specific) I am a die-hard fan and addict of YouTube, reading and Kpop with passions in film, graphic design, photography and my dog Lizzie. As your a/v coordinator if you ever have any questions, need help or just want to talk, feel free to come up to me or contact me via Facebook or email as I would love to chat. A member of the photography club LUinFocus, recreational YouTuber and dog Instagram account owner (shameless plug: @lizziedogdiary), I am always trying to grow my skills as a photographer and filmmaker, so I look forward to capturing the awesome events that LASA is going to put on and meeting all of you!
REPRESENTATIVES
The heart of the council, our representatives make sure the voices the student body and community are heard.
French Cultural Rep
Hi everyone! My name is Benoît Lachapelle, a young man who was born in french village in Embrun (near Ottawa) and grew up here in the North. I came to Sudbury to study at the School of Architecture where I hope I'll be able to get more practical experience.
En tant que représentant Francophone, je souhaite offrir une belle expérience postsecondaire aux étudiants en français. Avec la collaboration de la communauté, je souhaite faire rayonner le talents des étudiants sur les différentes sphères culturels & communautaire du Grand Sudbury.
N'hésitez pas à me contacter!
Aboriginal Cultural Rep
Good evening, as the title says my name is Max Vos Coupal and I am a third year student here at our beloved school of architecture. As for my role, I am here to represent all students who identify as mixed blood (this includes myself as I am Algonquin, French, and Dutch), Indigenous, Métis, and Inuk. In this role I am to keep a relationship between our school and the ISC (Indigenous Students Circle) on main campus, hopefully to have more events not just on main campus, but at our school as well. A little about me is that I have lived in Elora, London, Kitchener, and Sudbury (in that order), and I have a great passion for design, several artistic mediums, photography and woodworking. Miigwetch.
CASA-ACAE Representative
Hey, my name's Maeve! I am a third year student from the big smoke, but you won't usually find me there. I love to get away from the city and spend time outside. You can often find me hiking, climbing trees, drinking coffee, painting, playing guitar around a bonfire or paddling a canoe. I love to spend time outdoors and am hoping to introduce more outdoor activities within the student body. Please approach me anytime if you have any concerns, need a breath of fresh air or just want to connect. I am excited to bring the school together by incorporating CASA ideas and initiatives into our McEwen community! Can't wait to connect with you!
4th Year Representative
Hi, my name is April and I am looking forward to being your 4th year representative for the 2017/2018 school year. I am excited to be learning about northern building through the School of Architecture and I hope to one day work in Sudbury, the community I was born and raised in. A few things you should know about me; I love the colour pink, my dog Fox and I am a chocolate addict.
But more then anything, next to architecture, my passion is dance. I am a performer, choreographer and teacher. I am part of earthdancers, a student group that raises money for the environment through dance, and I co-run free dance classes for Laurentian students, MVB Dance! I can't wait to be involved with the council to help make your school year fun, educational, and enjoyable!
3rd Year Representative
Hi, I'm Bre! I'm originally from Caledon, ON but I also consider Sudbury home as most of my family is from up here and I spent lots of time in Sudbury as a kid. A few of my hobbies include making art in various mediums, water sports, spending time with my dog, wandering around Sudbury's coolest areas, and painting my apartment. I look forward to having a great year with LASA and being more involved with this wonderful school.
2nd Year Representative
Now this is a story all about how my life got flipped-turned upside down and I'd like to take a minute just sit right there, I'll tell you how I became LASA's 2nd Year Rep. In South End Sudbury born and raised, out in nature is how I spent most of my days. Skiin', cliff jumpin', chattin' away, and always goofing off with all my friends. When it came to my future I always knew, that I had to be/wanted to be an architect. I discovered a new school of architecture here in town. I said, "I'm stayin' with my doggie and family here in the North". I'm super positive and very friendly, But be careful if you come see me at my desk. Because I might talk too much and keep you away from your work. As for this year all I have to say is "We're gonna kill it".
1st Year Representative
Hey all, my name is Thomas! I'm originally from Waterdown, for those of you who don't know it's right next to Carlisle… In my spare time you'll find me practicing Helvetica, learning a new instrument, enjoying a good competitive sport (i.e. lawn bowling), or you won't find me at all as I'll be in the middle of the wilderness enjoying nature. In this case you can call me on my Sat. Phone or text me anytime on my Motorola Accompli 388. I'm super thankful for the privilege and responsibility to represent all you number one, coolest peers, first years, and can't wait to help make this year a sensation. Feel free to approach me anytime with any concerns, comments or even just a chance to chat. I look forward to this year and the fun times in store! Stay classy fellow Architekers.
Scali & Konstantin
Designated Sitters
Hi! We're Scali and Kostya and we are your representatives of the Sitting Committee! We sit so you don't have to. While other members of LASA pride themselves in their unique personalities and pastimes, we have neither spare time nor hobbies. For the two of us – pride lies in our commitment to our democratically elected positions. We live to serve and we serve to live. If you have any questions, wish to chat or want to file a complaint you can find us on any flat surface and can be assured that we will be sat and ready to address any and all your needs. We look forward to meeting and sitting with all of you.
President: Caelan Mitchell
Vice-President: Ali Modl
Secretary: Sarah Fox
Treasurer: Sahana Dharmaraj
Media Coordinator: Alexander Mayhew
A/V Coordinator: Max Vos Coupal
Events Coordinator: Ra'anaa Brown
Junior Event Coordinator: Maxine Bérubé
French Cultural Representatives: Benoit Lachapelle
Indigenous Cultural Representative: Haley Schumacher
First Year Representative: Adrian Hutchinson
Second Year Representative: Vennice de Guzman
Third Year Representative: Lisa Hoshowsky
Fourth Year Representative: Alex Gunnewiek
President: Caelan Mitchell
Vice-President: Ali Modl
Secretary: Jessica Lam
Treasurer: Sahana Dharmaraj
Media Coordinator: Kevan Cress
A/V Coordinator: Dhroov Patel
Events Coordinator: Ra'anaa Brown
French Cultural Representatives: Denis Lemieux
Indigenous Cultural Representative: Haley Schumacher
First Year Representative: Stephen Scanlan
Second Year Representative: Suleman Khan
Third Year Representative: Alex Gunnewiek
President: Theodore Wong
Vice-President: Hamza Adenali
Secretary: Dani Kastelein
Treasurer: Sahana Dharmaraj
Media Coordinator: Kevan Cress
Events Coordinator: Caelan Mitchel
First Year Representative: Ra'anaa Brown
Second Year Representative: Jessica Lam
2013-14
President: Tony Mai
Secretary: Dani Kastelein
Treasurer: Sabrina Paul
Miranda DiGiacomantonio
Edward Chung
Jeremy Upward