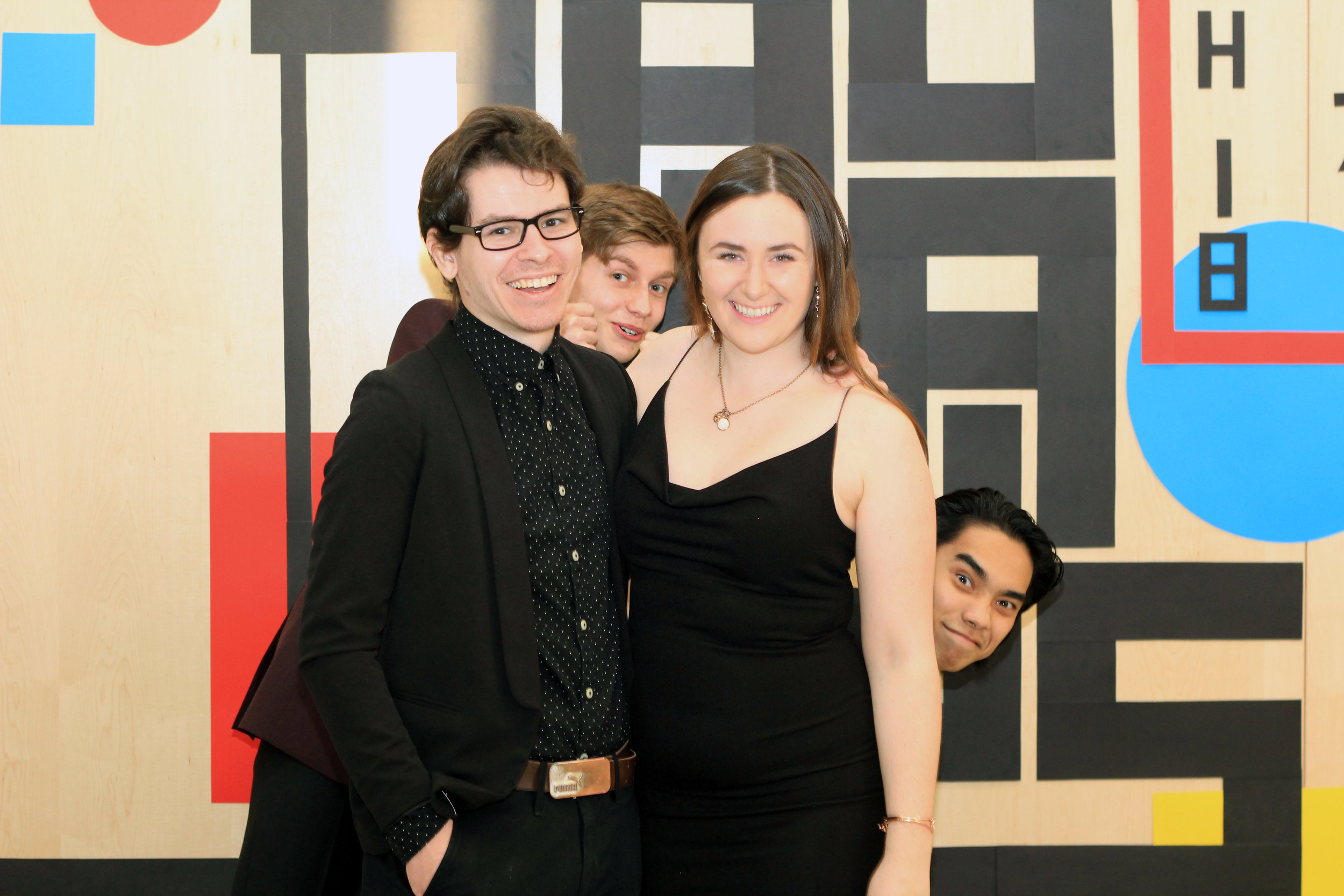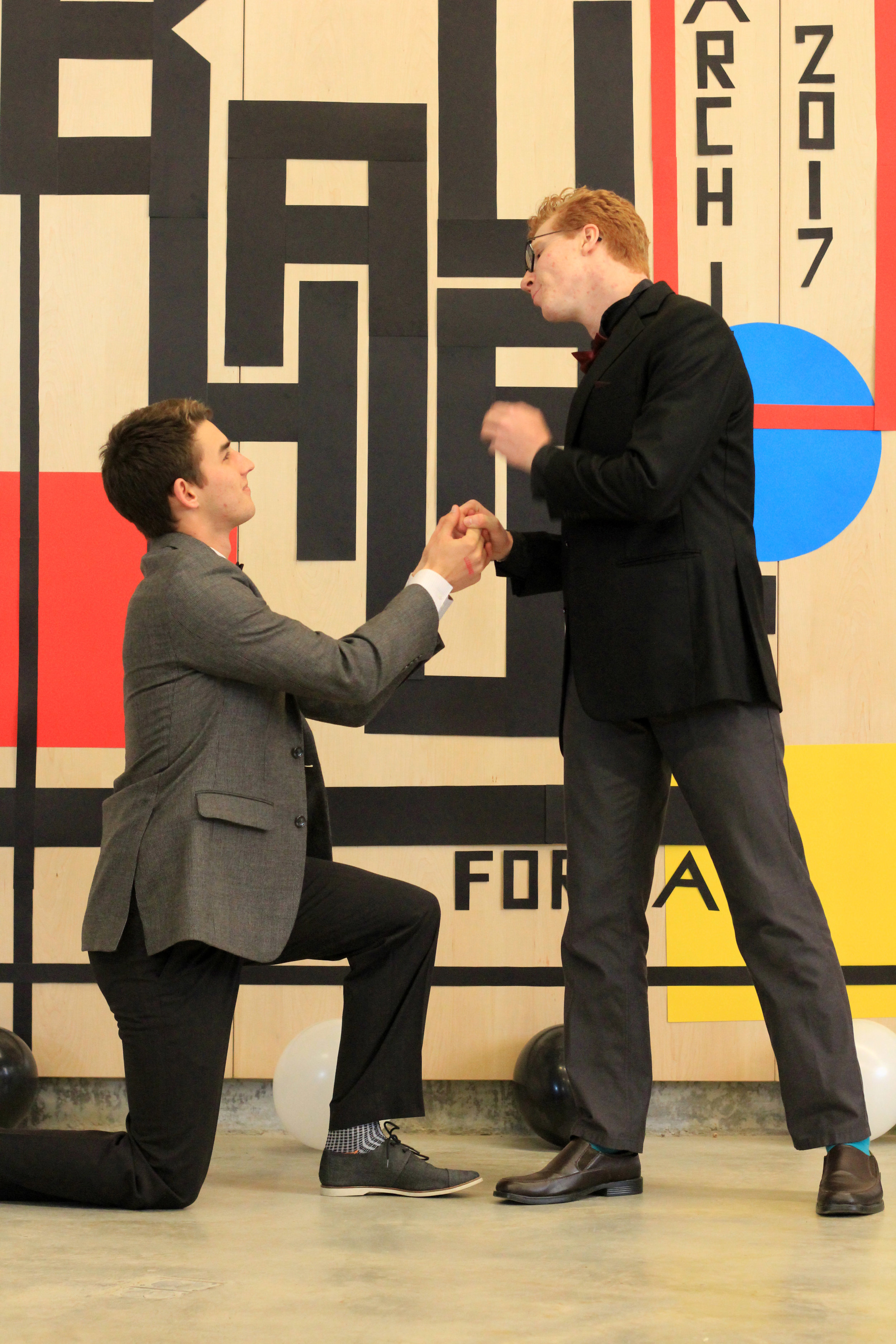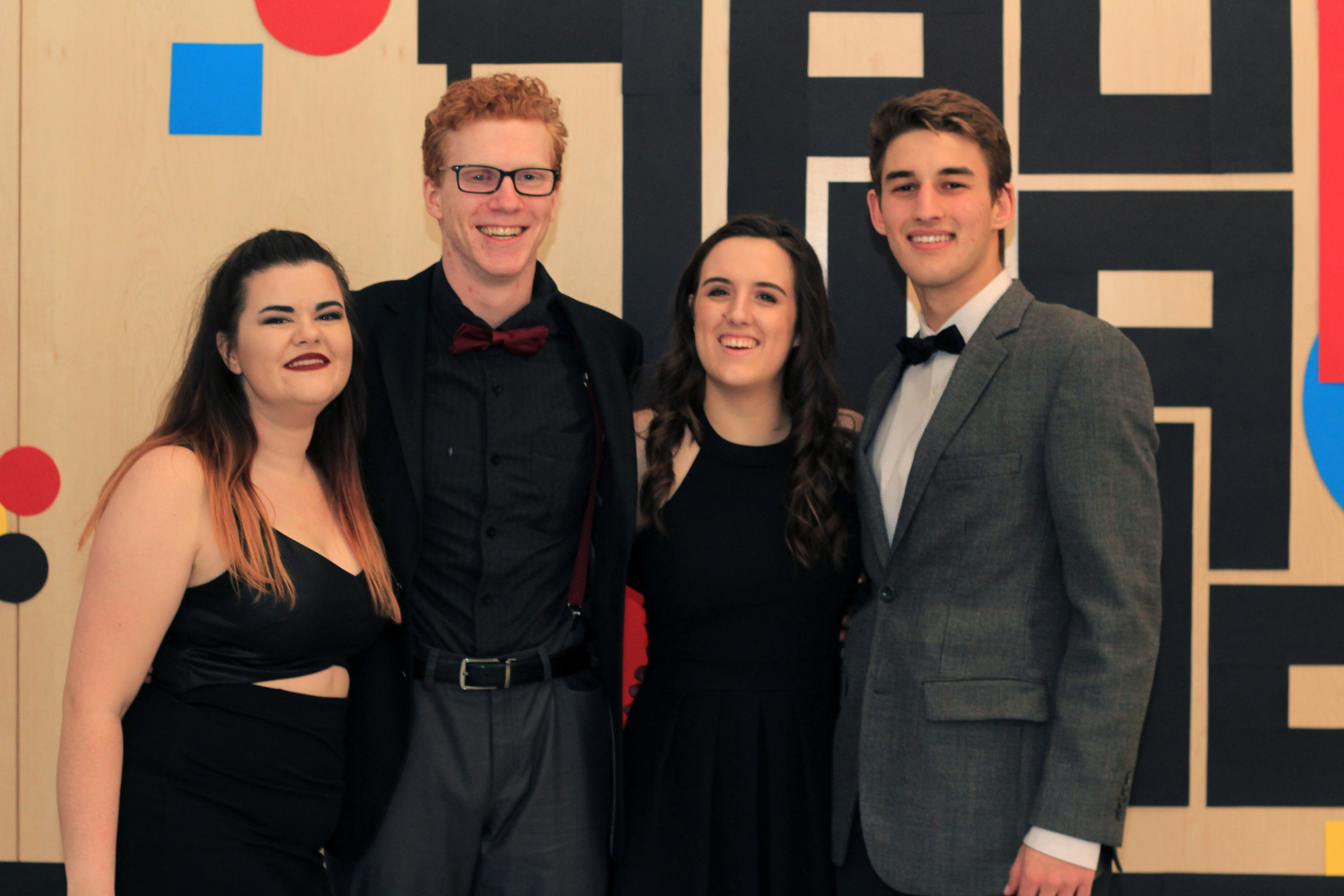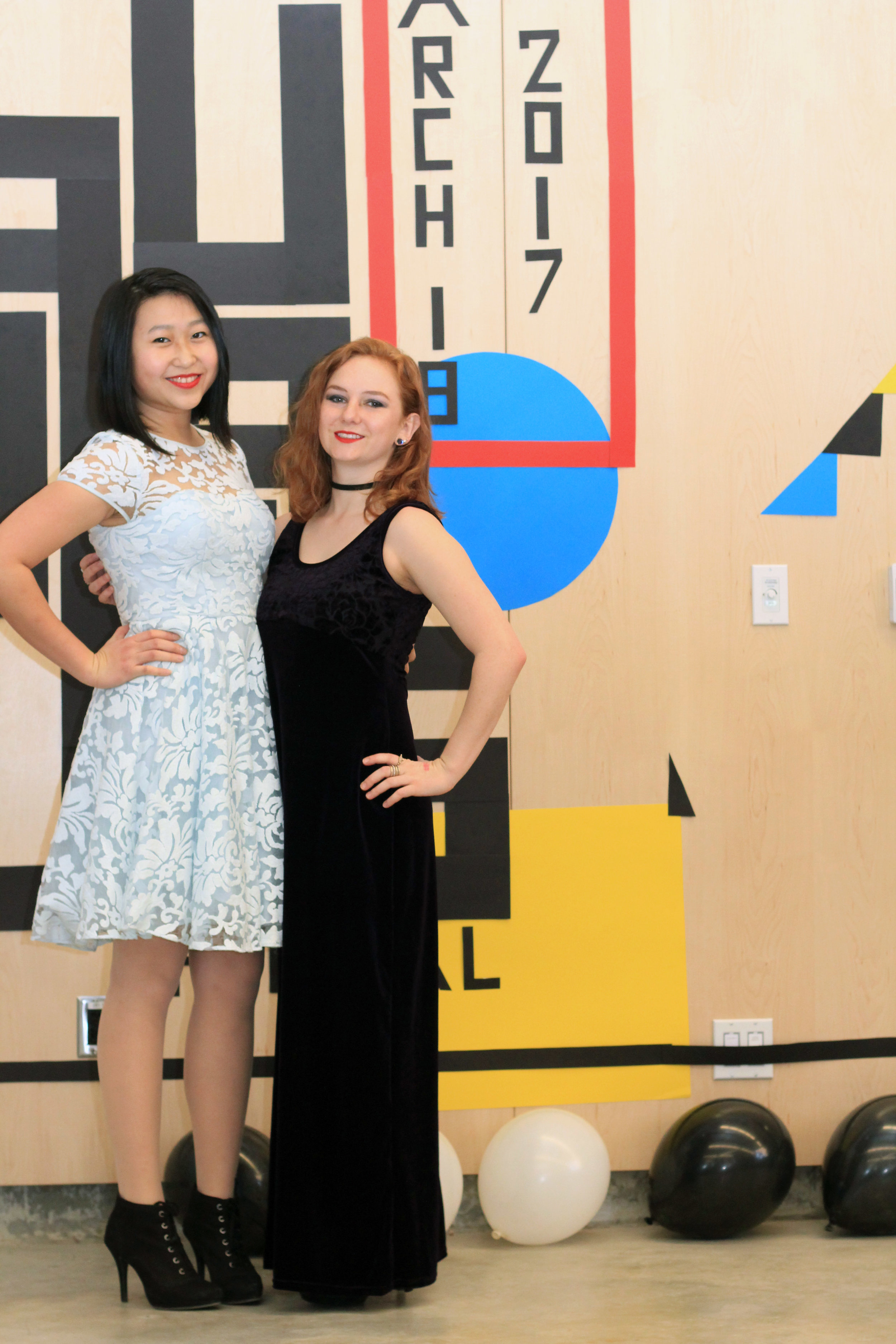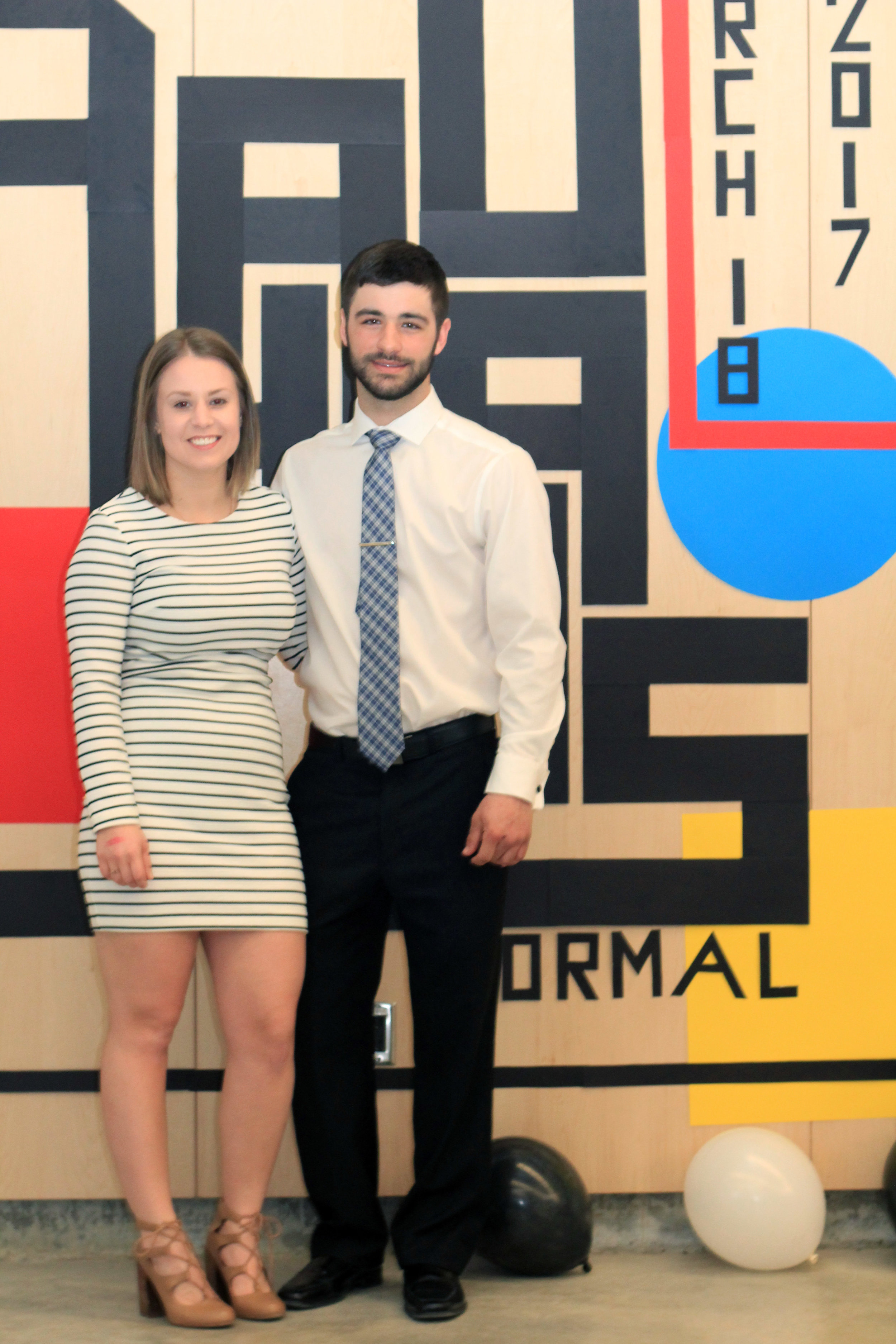 The Golden Galvin's Formal - 2016
The 2016 Laurentian Architecture Laurentienne Golden Galvins Formal organized by LASA.AEAL was a huge success. The students were excited to walk down the stairs of stars and red carpet before entering the beautiful banquet hall at the Caruso Club. The night was full of paparazzi photographs, exciting architecture student awards tasty Italian cuisine and hip hop rocking beats.
This formal was a lot of fun and we are excited to see what is to come, with the first year of the full Laurentian Architecture Laurentienne student body in 2017.
The Highrise Formal - 2015
The 2015 Laurentian Architecture High-rise Formal organized by LASA was a huge success. Entering through our elevator to the LASA "penthouse" you could find everyone having a great time dancing to music spun by our own DJ, eating a buffet dinner, drinking our speciality drinks, ("The Highline", "Rockefeller", and the "Big Apple"), all while being surrounded by a silhouette panorama of New York City.
The 2015 High-rise Formal was Laurentian Architecture's first formal, and is now planned to be a Laurentian Architecture tradition. You can only imagine how great 2016 will be, hope to see you there!